Rollalong
is the south's largest off-site design and build contractor with over 50 years of experience in the rapid and risk-free delivery of high quality and bespoke modular buildings. From our factory in Dorset we build permanent modular buildings for all market sectors.
Excellent Reputation
Rollalong Limited has a reputation for high quality modular permanent buildings
Innovative Design
At the forefront of design and construction innovation in the industry from start to finish
Largest multi-room
Rollalong Limited is famous for constructing some of the largest multi-room modules
Excellent Ratings
All designs meet EFA guidelines as well as BREEAM with very good or excellent ratings
Complete Makover
Rollalong specialises in managing customers' projects from start to project delivery
At the forefront of design and construction innovation and with some of the largest multi-room modules in the industry, we use light steel framing to produce a wide range of building forms to create robust buildings capable of rapid construction and simple connections.

Exceptional customer service is critical to every project we deliver. From the initial briefing process, and by working closely with the stakeholders and end client, the team will prepare, submit and achieve Planning and Building Control approvals and manage the complete build process, including all foundations, utility connections, building installation, external envelope and external landscaping. They also provide a full aftercare service for total peace of mind.

Rollalong work across a number of market sectors including the commercial and residential sectors, but it is within the education and defence sectors that Rollalong excel.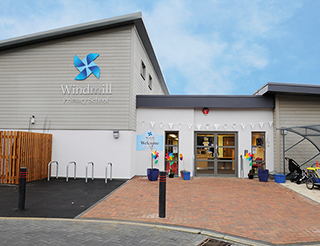 We design and build new schools and school extensions by using a combination of traditional on-site building techniques and modular manufacturing elements.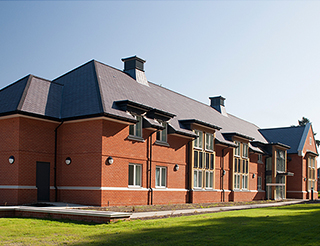 We have considerable experience of providing high quality buildings for use by MoD personnel and their families. Our design and build systems are adaptable to the diverse and often challenging needs of the MoD.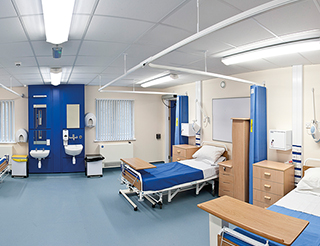 We deliver effective modular solutions across the healthcare sector with projects as diverse as a specialist Respite Centre and a MoD rehabilitation ward. We recognise and understand the demands of healthcare professionals working within this challenging sector.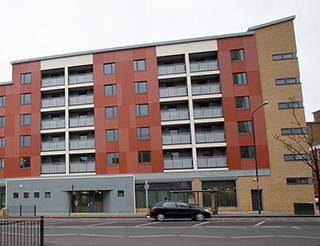 We lead the way in off-site, fast-track and high volume design and builds for residential apartments, student accommodation and hotels. Every project is designed and built with the high quality you'd expect from a Rollalong building.
We have a proven track record for quality Modular Construction in the education, MoD, healthcare and commercial sectors
Our project teams successfully deliver large design and build projects through to small scale modular refurbishments
Exceptional customer service is critical to every project delivery
"On those projects where Rollalong has been engaged through our RPC they have always demonstrated a professional approach, delivering within budget and programme, combined with the quality that is expected from a Rollalong building. MoD is a challenging client and Rollalong has always been up to the challenge in meeting our demands."
"I am immensely proud to be associated with such a well motivated and focused team. Rollalong have delivered in record time, exactly what they promised; the installation of the building took place over the May bank holiday to limit the disruption to patients, staff and the local community. When DMRC personnel returned to work on Tuesday 1st June, they were impressed to see that all 20 of the modules had been installed into this very tight space. We have continued to work in close liaison with the project team to ensure effective delivery of the project. Our patients and the nursing staff who use the building are delighted with the finished product."
"Our children needed extra space for their art and music activites. Our new modular classrooms from Rollalong have enabled their creativity to really flourish with this bespoke, purpose-built and attractive classroom."
"Our first year has been an incredible success – the new building is an enormous asset to the community and we look forward to many successful years to come."
Woolsbridge Industrial Park,
Three Legged Cross,
Wimborne, Dorset,
BH21 6SF