Pont Europe
is the leading pan-European distributor of glass and plastic jars, bottles, closures and accessories. We supply our customers with the perfect packaging solutions for all their needs. Our products and services are focused across the food and beverage, chemical and cleaning, vitamins and mineral supplements, pharmaceutical markets.
Packaging Experts
Pont prides on being the leading supplier of plastic bottles and jars across Europe
EU-wide Delivery
Delivering packaging to every country in Europe through robust logistics network
Extensive range
Pont has an exceptional and extensive range of high quality and innovative packaging
Reliable Sourcing
Pont has an unrivalled network of reliable global manufacturing partners
Customer Relations
Pont alwyas aims at establishing close and long-term customer partnerships
Identifying and supplying everything a customer wants or, if not readily available off the shelf, developing a bespoke solution has long been this company's hallmark. That will remain as the business continues to source an extensive portfolio of packaging products across a range of key market sectors.

Pont's exceptional packaging range coupled with our design and sourcing capabilities enables us to supply our customers with the perfect containers for their needs. We have also invested in an extensive range of patented bespoke container moulds to satisfy our customers' unique packaging requirements.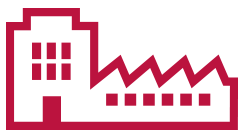 At Pont, we own and are prepared to invest in moulds at our manufacturing partners across the World. This provides our customers with a unique blend of low cost manufacture, quality product and security of supply. Our financial strength and currency hedging facilities enable us to provide long term price security, irrespective of where the product is manufactured.

Rapid and on-time delivery are ensured by our network of manufacturing partners, our stocks of standard products at warehouses across Europe and our efficient logistical operation.

We aim to build close and long-term customer partnerships by delivering attentive customer service and the perfect packaging solution for you.
"Over the years we have developed an excellent relationship with Pont Packaging who continue to provide first class service and support, whatever our requirements"
Pont Packaging Limited
2 Steuber Drive, Irlam, Manchester,
M44 5AL,
United Kingdom
Pont Packaging BV
PO Box 1168,
1300 BD Almere,
The Netherlands
Pont Emballage SAS
Plateforme Logistique Sogaris
Bâtiment G1,
3eme Etage,
94150 Rungis,
France
Pont Packaging GmbH
Tomphecke 61,
41169 Mönchengladbach,
Germany
Pont Benelux
+31 (0) 36 539 45 10
Pont France
+33 (0) 1 49 84 97 70
Pont UK
+44 (0) 161 874 1930
Pont Poland
+48 (0) 22 278 05 12
Pont Germany
+49 (0) 21 61 56 62 60
Pont Export
+31 (0) 36 53 94 526
Pont Spain
+34 (0) 93 281 11 39
Pont Sweden
+46 (0) 706 422 448